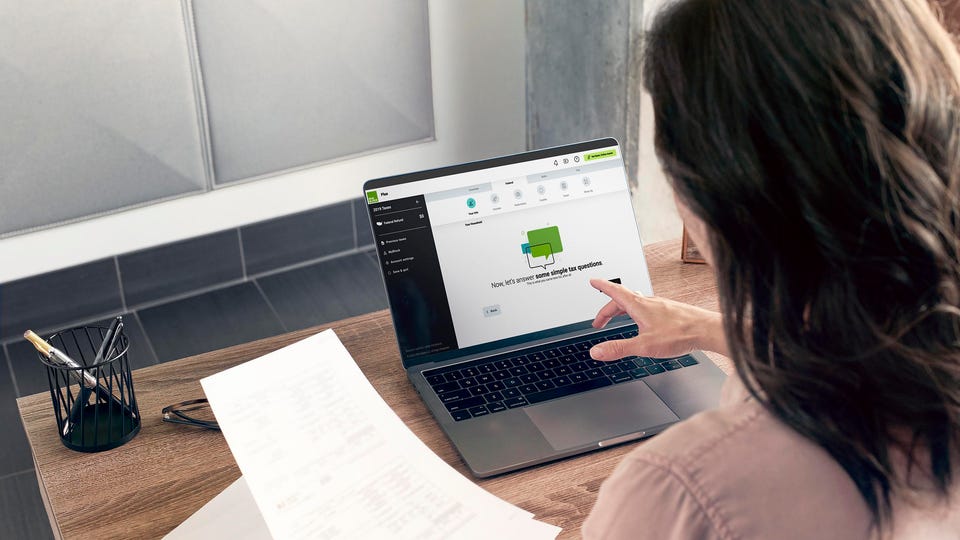 When he took the helm at H&R Block three years ago, Jeff Jones started by letting others do the talking: He made a listening tour to visit company-owned and franchise offices in nearly 50 cities across the United States and Canada. What he learned from those meetings shaped his leadership direction for the company and reinforced the core beliefs of the business.  

"Not one single person ever talked to me about doing taxes. What they talked to me about were the relationships they build with their clients over a decade — this intense commitment to helping people," says Jones, president and CEO of the Kansas City, Missouri-based company. 

Their stories of connection and commitment made an impression. Jones has since worked with the team at the global provider of tax, business and financial services to build on the strong relationship with customers and position the company for future growth as more people look to align their money and careers with their values. 
"The great talent today, and especially younger talent that's essential to our future, will not accept companies that don't have a point of view. And increasingly the customers we serve want to know what's your stance," he says. "It makes me very happy to see more companies understanding the importance of purpose."  


Jones and I recently spoke as part of my research on purpose-driven business. He has honed his leadership style while working at several well-known companies, including as president of Uber and as  executive vice president and chief marketing officer for Target. He also has worked at The Coca-Cola Company, Gap, and Leo Burnett. 

Bringing Big 'P' Purpose Into H&R Block 

At H&R Block, Jones leads a company founded in 1955 that now has $3.1 billion in annual revenue with 100,000 employees, including 70,000 seasonal tax experts at offices across the country. Many of the tax pros have been with the company for more than 10 years and value the connection they develop with clients while helping them with taxes and other financial services. 

"We serve Main Street America, and the tax refund is the most important check they get," Jones says. "When they interact with us and we're at our best, then you see the shoulders go down. Because not only we've gotten them the biggest refund they could get, we've helped them gain confidence about their financial life and what they're going to do with that money." 


That relationship also makes it vital for H&R Block to step up for its customers when financial issues arise, as happened with the distribution of federal stimulus payments through the tax system. The IRS sent stimulus payments to temporary bank accounts that tax preparation companies like H&R Block use for tax payments and refunds, creating a huge processing challenge. While other companies rejected the payments and sent them back to the government, H&R Block opted to resolve the issue internally so that its customers would receive their money sooner, and. Ultimately sent millions of payments to customers over the course of three days in early January. 


"If our purpose is to provide help and inspire confidence in our clients and communities everywhere, then we're going to do everything we can to figure out how to get them their money," Jones says. "I can wake up every single morning knowing teams have been working around the clock guided by our purpose, instead of just trying to pretend like it's not our fault. That's what a great purpose can do." 


He learned the value of leaning into purpose during times of crisis while dealing with a customer data breach situation at Target. "How Target thinks about what it calls its 'guests' led us to do things and say things that every expert said we should never do," Jones says. "You have this external pressure to communicate, and internal pressure from the legal team to not say anything. Our view as a company was we're going to communicate to our guests in full transparency as we learn things, and that's because of the purpose." 


While it can take time for a leader to build trust with employees and customers after joining a new company, Jones says his efforts to listen and learn made a difference when he started at H&R Block. 

"One of the biggest lessons I've learned is recognizing that just because it came before you doesn't mean it's bad," he says. "I was really intentional saying, 'Here is what I've learned about H&R Block that we're going to cherish, no matter what. And here are the things I've learned about H&R Block that we need to change in order to stay relevant for the future.' So that's the language I use at Block: cherish and change. 


"It was an exercise of rediscovering our purpose. My job as a leader is to not go backward but to deeply understand where we came from. I want to lead the company like I'm the founder of the company — with that same kind of intentionality of purpose. I want to be able to observe when people are demonstrating our cultural behaviors: being customer centric, being curious, being problem solvers, being resilient, being bold. We recruit against it, we evaluate against it, and we can observe it. That shift to purpose was really meaningful to people."