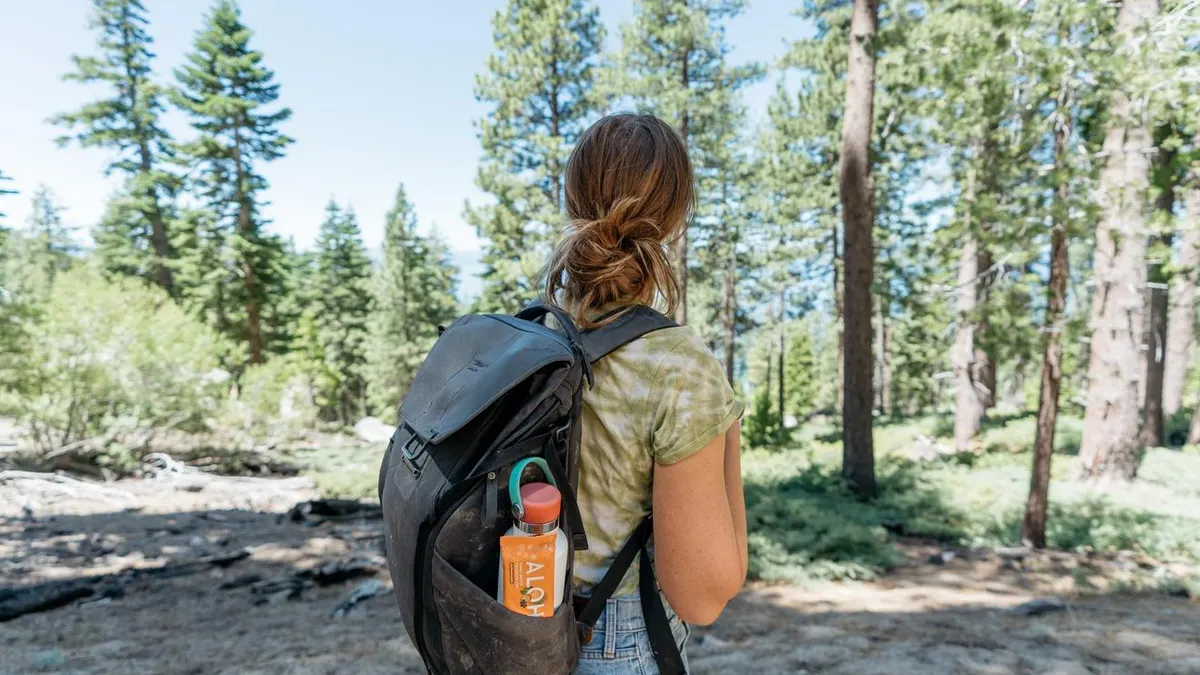 The success of companies like Impossible Foods and Beyond Meat has drawn attention to the plant-based protein sector. And recently Bill Gates said that because of the climate effects of beef production, wealthier countries should completely shift to plant-based synthetic beef.  


The plant-based movement signals a significant shift in the way people are eating and understanding the relationship between their food choices, their own health, and the health of the planet at-large. As we learn more about the impact our dietary choices have on the resources that sustain us—water, land and climate—opportunities for companies that specialize in plant-based products have opened up. In March 2020, over 9.7 Million Americans reported following plant-based diets, compared to just 290,000 in 2004. Since March 2020, over 2 million new shoppers in the plant-based category have created a massive demand for innovative products that speak to their needs—better-for-you, convenient, plant-based alternatives that fuel a healthy lifestyle. 


Adopting a more plant-based lifestyle can lessen the impact of climate change by reducing greenhouse gas emissions that result from food production. Furthermore, water usage decreases significantly; if the U.S. cut animal product consumption even by half, our food production would require 37% less water. What's more, agriculture occupies 40% of Earth's ice-free landmass, and animal products require a large environmental footprint on our croplands. In short, if Americans ate more plants and less beef, we would need 42% less cropland to produce our food. 


I recently talked to one of the entrepreneurs that is leading this significant change in American diets, Brad Charron, CEO of ALOHA, an employee-owned plant-based food company that recently became a B Corporation. March is also B Corp Month and to commemorate this and their certification, Aloha is teaming up with Conscious Alliance, a national nonprofit committed to supporting communities in crisis through hunger relief and youth empowerment. Together, along with other like-minded companies they are filling a truck equaling 30 tons of food and delivering it to families in the Chicago Public Schools district. Brad asked me to share that if you're a food brand that wants to join in, email care@aloha.com. 

Below is a lightly edited version of our email discussion.   


Christopher Marquis: With so many competitors in the plant-based protein category, what unique selling point differentiates your products? 


Brad Charron: So what's different about Aloha? Well, a lot, I guess. Being a small company, you can really get in the weeds with your consumers; there are no true barriers, no corporate protocols telling you what you can and cannot do. So I ask a lot of questions, mainly about the motivations of why people do what they do and, also, why they don't do what they know they should do. If we can solve for the latter and really figure out how to allow people to do the things they know they ought to but, for some reason, have been unable or unmotivated, I think we can add a ton of value to people's lives. Similarly, eating healthy isn't always easy...but we know it can be easier with conscious planning and excellent products. I'm a big believer in self-determination and, it turns out, our consumers are too. If we can be a go-to option for people looking for something truly better, then our role in helping people live healthier, more nourishing and more fulfilling lives has real meaning. 


At Aloha, all we do is plant-based food. That's it. Nothing else. When a friend of mine was looking for a new car and wanted to get an electric, I told him, "why don't you get an electric car from people that only specialize in electric. They would have to be focused on being the best there as opposed to dabbling in various technologies." It's the same framework here. We only do plant-based, only high protein/low sugar, only USDA organic, Non-Gmo Project Verified, gluten and soy free, only premium ingredients, no sacrifices, no shortcuts, no trade-offs, no bullsh*t. 
From the ground up, this is a company constructed around good, healthy, plant-based food. We don't cut corners and we don't go for second best. I go through numerous iterations of each item we make, constantly working with our team to maximize flavor while never compromising on our macronutrient promise to consumers. And one of the reasons we have to go through some many variations of our food design is to solve for TASTE! If it doesn't taste good, well, that blows up the entire consumer equation, right? This is my company, our company. It's not a place for silver medals and unnecessary compromises. Taste, deliciousness, texture, seeing and understanding real ingredients, reading real, pronounceable words on the back of the pack; these are differentiators that lots of companies talk about but really can't deliver on. We do that.  

Marquis: Tell me about your commitment to plant-based protein, and why this is important for the planet? 


Charron: We are fully committed to making plant-based products, specifically plant-based protein, because protein is the central building block our bodies need to function. We need it to create energy and live an active, healthy life. We all know the saying "you are what you eat," and we believe our bodies perform best when fueled by organic plants. 100% Organic products are at the core of everything we make at Aloha because that is what is right for consumer's health and for the planet. And, our products are meticulously designed with the optimal protein to sugar ratio of at least 3:1 to ensure we give your body what it needs to thrive.  


I've said this before and it's totally true; it's really tough to design food that checks all the boxes. Doesn't it seem like a sacrifice is imminent when you're scanning Amazon product pages or reading the back of a label in a grocery store? A common issue in our category is products that taste chalky or artificial, "earthy" or full of a "protein-y" after-taste. I can't stand that. So, at Aloha, we iterate our food over and over and over again to ensure we get our products just right. No compromises. No way! For instance, one of our newer launches, the Chocolate Sea Salt protein drink, took 56 iterations to get just right. When developing that drink, I think I tasted different chocolates from every cafe and restaurant in NYC that made quality hot chocolate. 
I was on a mission to find a very specific profile that tasted like something I would want to drink each day. Really! As a small, independently owned company, we are able to do this and we wouldn't have it any other way. Aloha's products have to be as perfect as possible and taste amazing with a texture that consumers will keep coming back to—making it easy to make healthy eating a habit—or we aren't doing our job right. Once someone tries our protein bars, for example, they get it. I think it's why our newest item, a Coconut Chocolate Almond bar, was the #1 new release on Amazon in January, surpassing all other new protein bars on the market.   

Marquis: Why did Aloha choose employee ownership as your business structure? What are the pros and cons of this approach? 


Charron: Starting a brand, a business, isn't for the faint of heart. I don't think I slept for the first two years after joining the company. As I thought about how I wanted to grow Aloha and with whom I wanted to operate it, I yearned for people that would simply get what this journey of self-determination is all about. Being employee-owned truly is a key to our autonomy. It gives us all the ability, the agility, the motivation, and the promise (to ourselves, our fellow employees, and our consumers) to operate successfully. I know how unusual it is in the food industry to see this kind of model—I'm humbled to be in a community of makers that are striving to make better, more innovative food accessible to more people. But I have to tell you, I'm so damn proud of this small Aloha team of 15 people. All of us have the skin in the game to build the brand, the business, and to do it on our own terms.   

Marquis: Why did you become a B Corp? What did you learn as part of the process of certification? 


Charron: When I joined Aloha, I was focused on running a business of good intentions, motivations, and process. That...and surviving to fight another day without having to close up shop. Not too long ago, a new colleague that had just joined our merry band introduced me to the B Corp Certification concept and explained what it meant to be truly of that community. It clicked! With her help (and that of EVERY employee and our Board), we pursued it with great determination and passion. As I learned more about B-Corp, we were already operating and making decisions aligned with their ethos. We realized we wouldn't have to change the way we operated. Rather, we would be doubling down on the values we already had imbued in our brand and business now with a galvanizing call to action under the umbrella of this certification. I learned in the process that just four percent of companies that apply get certified. Qualifying is no joke—they were quite thorough.  


This whole process was really validating; the company was created with the B Corp mantras but without realizing it. Now, we have a set of well-rationed principles to anchor ourselves further as we grow. While you're tested in multiple disciplines, the areas where we scored the highest were around our commitment to our workers, the environment, and then community. It's the small steps that companies take to "walk the talk" that made the difference for us. For example, the remote nature of our team (even pre-pandemic) helped decrease our carbon footprint, we had already instituted paid time off for employees to volunteer, vote and provide service to their local communities. We were forward-thinking when it came to the diversity and independence of our Board, and I am proud to say that the majority of our employees are women, not even counting my three daughters that work pro-bono telling their Dad all the things he is doing wrong.   


If you look at the phenomenal brands that are B Corps certified, I have a really healthy degree of respect for all of them. It's an intentionally difficult choice to operate this way for many reasons: cost, transparency, additional operational complexity due to the promises we make, and reporting accountability. We are proud to be among this small group of outstanding companies dedicated to doing good. Through the certification process we learned that even as a small company, we are held to the same standards of those as big and tenured as Patagonia, Toms, etc. This didn't dismay us, it inspired us. 


Marquis: After working at a number of larger companies, why did you join Aloha? 


Charron: In truth, I would describe myself as a "late stage entrepreneur." You look at some people and you just know they innately have it in them to be a creator, a founder. That wasn't me at first. I was a hockey player, a classics and history student, someone that only reluctantly went into the business world because, well, why not? I have to earn a living somehow. If I have to pinpoint the moment that I started to "get the entrepreneurial itch" however, it was when I moved to the Netherlands. I was the only American member of a 5-person team launching my favorite denim brand, Lucky, to Europe. Freedom to operate and creating new solutions to old problems became a passion...and that's how the seed that ultimately led me to Aloha was planted.   

 
Separately (but related), I'm fascinated by the concept of "better." I'm no sociologist and certainly not a psychiatrist, but I was spending a lot of time working on primary order brands/products—and there is nothing more first order than food. Look, timing is everything. I had seen entrepreneurship first-hand at both Under Armour and Chobani. Having experienced those journeys, I was finally ready to strike out on my own and create a mission-driven company that aligned both with my personal and professional beliefs. It's at that intersection that Aloha was born and, over the past 4 years, we have attracted an incredible peer group of individuals who share an innate passion for creating better-for-you food and drinks.