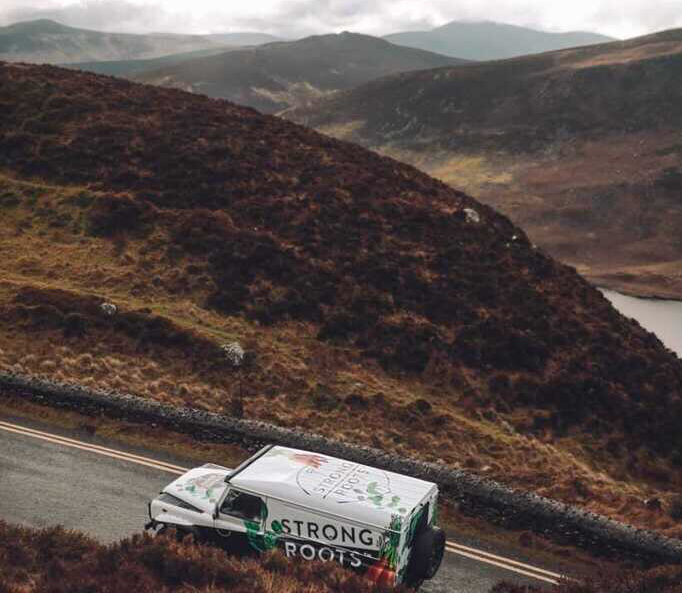 Plant-based foods are more popular than ever.  For instance, one study by Packaged Facts estimated 2020 plant-based dairy and egg sales at $4.3 billion. And through Oct. 3, 2020, Nielsen reported that alternative meat sales were up 129% compared to the first nine months of 2019. The plant based protein market is projected to reach $15.6 Billion by 2026, up from 10.3 Billion in 2020. 


As this industry scales, an important question is whether the heath and sustainability ethos of early entrants will be maintained as mainstream actors join the movement.  Impossible Burgers are now being sold in Burger King and Qdoba and Beyond Meat just teamed up with McDonalds.  Major supermarkets like Walmart now has a plant-based section that rival health food counterparts. Even large meat companies are seeing the market opportunity - Tyson, Smithfield, Perdue and Hormel have all rolled out meat alternatives, filling supermarket shelves with an array of plant-based burgers, meatballs and chicken nuggets.  

As an industry enters a hypergrowth phase, and distribution increases many fold, the authenticity and integrity of the plant-based segment will be questioned. As part of my research on businesses with a social mission, I recently talked to one of the entrepreneurs that is focused on growing this industry in a sustainable and authentic way, Sam Dennigan founder and CEO of Irish plant-based food company Strong Roots. Since its founding, Strong Roots has been one of the fastest growing food brands in the U.K. and more recently has entered the U.S. through partnerships with Whole Foods and WalMart. They recently became the first Irish plant-based company to be certified as a B Corporation.   

Below is a lightly edited version of our email discussion.   
Christopher Marquis: Why did you found Strong Roots? What unique selling points differentiate your products? 
Sam Dennigan: I grew up working for a family business entirely centered around food. I went on to attend art college in Ireland, but quickly realized that my heart still belonged in the food space.  
After leaving art school, I experienced some traditional entrepreneurial peaks and valleys - I founded two food brands that eventually shuttered. But those experiences only fueled my drive to provide consumers with healthy, conveniently-prepared products. 
I knew that not all food is created equal...and that this was especially true in the freezer aisle. In 2015, I founded Strong Roots to change that.  

Our products are entirely plant-based, sustainably sourced, can be cooked in minutes and most importantly taste better than other frozen food products. We're plant-based food for busy lives. From Mixed Root Vegetable Fries, to our Pumpkin and Spinach burgers, our range includes lots of delicious options for your freezer. Kids and adults alike love our Spinach Bites and the Cauliflower Hash Browns have been a hit at Walmart. 

At Strong Roots, we believe that better food should be available to everyone. We're not looking to only feed vegans or strict plant-based practitioners that can afford a premium. We want to be a brand for everyone- our recent expansion into Walmart means we'll be bringing our plant-based range to aspiring flexitarians, families looking to make dinner healthier, and the everyday consumer, as well as vegans.  
We're the fastest growing food brand in the U.K., where people have embraced our product and we're excited to bring our food to American's families.   

Marquis: Tell me about your commitment to plant based products.  How did that come about? What is the most important social and/or ecological benefit Strong Roots delivers? 

Dennigan: I knew that the plant-based category had white space opportunities for building a better food brand. Consumers were flocking to meat alternatives, but were still craving fresh, quality vegetable-based products that didn't pose as faux meat, eggs, or fish.  
We have always been very entirely committed to sustainable food production. Our products are through and through clean and simple. The vegetables we farm are frozen 30 minutes off the ground. We've ensured our facilities collect rainwater that falls from the factory roofs and store it for later use after proper treatment. We reuse our waste (including the peels from carrots, onions and other vegetables) which are transformed into biogas used to freeze and steam our vegetables. We've reduced our plastic use to nearly zero and our packing is completely recyclable. 

We also committed to supporting initiatives that restore the connection between growing and consuming food, particularly amongst children and young people, who might go their first few years without seeing the fields where their favorite foods are grown. Food safety, as a result, became a key priority for us which is why we've now signed up with Feeding America in the US to donate 10 cents to every dollar of sales we make. Additionally, we've launched a social mission in the UK as of January- Make Veg Poverty History- to increase levels of frozen veg within food parcels and the overall nutritional value of what is available in food banks. This has resulted in a dedicated Frozen Veggie Food Bank that we set up in London with freezers and frozen veg rolled out to food banks nationwide. 

Marquis: Why did you become a B Corp?  What did you learn as part of the process of certification? 
Dennigan: Plant-based food is healthy, better for you and better for the environment, but it's important that founders and CEOs in the sector make real and aggressive commitments to sustainability.  
As the industry grows and distribution increases tenfold…its so crucial that we commit to consider every aspect of our business: food production, supply chain, packaging and distribution. We believe that you can grow and be good. 
We set our sights for B Corp certification in 2020, and through the process assessed our entire value/supply chain, from how we do things in our head offices, to measuring our environmental impact and identifying areas for improvement. We believe we can bring delicious sustainable, farm to table to all, and not just the fortunate. 
The certification process was a massive effort on behalf of so many key team members, as our procedures, values and practices were scrutinized across the board by B Lab.  

Spurred on by the certification process, but also important as a standalone goal, was the amendment to our company's Constitution, which enshrines our environmental and social responsibilities at the highest possible level. This weaves our sustainability goals into our DNA and ensures that the mission is embraced across the whole business. 

Marquis: I see the company was founded in Ireland.  How did the Irish location affect your start-up phase?  What is the Irish B Corp community like?  

Dennigan: We started in Dublin at a time when, unlike the U.S. (where it was a highly saturated market), plant-based was a relative unknown. Frozen plant-based was nearly unheard of in the U.K.  
We did a lot of research to see what consumers wanted, and quickly found that they were really craving aspirational vegetables such as beets and butternut squash, rather than just stale-tasting vegetable medleys in frozen. What's more, we noticed that catering to flexitarians was on the rise in Ireland, and saw white space to appeal to those seeking to increase their veggie consumption and find tastier plant-based alternatives. We were in the business of showing consumers something different. And it worked. We quickly became one of the U.K.'s fastest growing food brands.  
B Corps are also far and few in the region—we are the fifth Irish company to be certified. But we're hoping to be, for Ireland, a pioneer in plant-based offering something different. We haven't forgotten our roots.  

Marquis: What does the future look like for Strong Roots? 

Dennigan: We came to the U.S. in 2019 after a successful Series A and experienced hypergrowth across the U.S. market in 2020 with big announcements in Wholefoods and Walmart.  
In 2021, we're seeing this continue—sales have gone up 150% just in the first two months of 2021 compared to last year. The B Corp certification is the first of many big announcements for us here at Strong Roots. We have some products in development and are about to announce some new partnerships we can't wait to announce. It's a very exciting time for us.  
2020 was the tipping point for plant-based. It went from a fringe offering to the choice of families across America. We're going to see that trend continue over the next couple of years and consumers demand that the brands they buy are sustainable, ethical and committed to building a greener future. The future of food can be better. This B Corp certification is just part of our commitment to fix the freezer aisle.