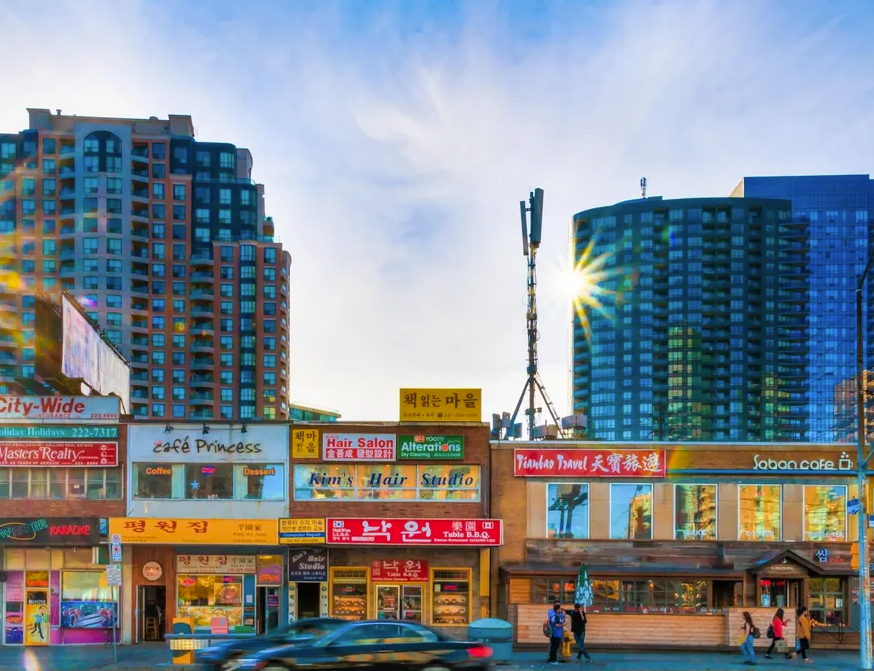 The past year and a half have been challenging for almost all businesses but especially for many small businesses. Throughout the coronavirus pandemic, many local businesses have shut their doors and more still have been clinging on desperately amid month after month of financial difficulties. These losses have been very consequential for communities around the world.
While many financial institutions tightened up on financial services like loans and investments, the Business Development Bank of Canada (BDC) leaned in and worked to help its network of entrepreneurs through the tough times.
"Historically, in periods like Covid-19 or in economic slowdowns, banks retrench and pull back," says Craig Ryan, Director of Purpose Entrepreneurship at BDC. "Because we're a development bank, we did the opposite. We focused on more loans and more activity."
BDC is a financial institution created by the government of Canada specifically to support small- and medium-sized businesses. Ryan and others at BDC believe that entrepreneurship is at the heart of a sustainable, purposeful economy. Entrepreneurs create innovative products and services while simultaneously stimulating local economies through job creation and other economic activities. BDC is also a Certified B Corp and recognized as 2021 Best for the World for Governance by B Lab.
Recently, I spoke with Ryan and Carla Heim, Senior Advisor, Sustainability and ESG, as part of my research on purpose-driven businesses and to learn more about the reasoning behind the bank's intentional focus on entrepreneurship, how it continues to navigate Covid with its entrepreneurs, and how they view the state of mission-driven financing in Canada.
Christopher Marquis: BDC calls itself "the bank of entrepreneurs." Why do your services focus specifically on helping entrepreneurs?
Craig Ryan: That's my favorite question actually because it's the most important one. And I think it's easier to answer now with everything that's happening in our world. People are realizing that if you don't have a real economy that's robust and inclusive that you'll never create the economic belonging that we as people need. 
So our Bank only does one thing: work with SME entrepreneurs throughout Canada and  support them in dozens and dozens of ways. When these people succeed, they make a contribution to sustainability that nobody else makes, not just with the products and services that they sell but by creating livelihoods and robust local economies across the country.
Marquis: 
Also on your website, you list several categories of entrepreneurs: women entrepreneurs, Indigenous entrepreneurs, Black entrepreneurs, and more. Why is it important to you to have specific information and services based on people's identities?
Carla Heim: We've always had a commitment to support all entrepreneurs. And what we have found is certain individual groups have more barriers to success than others. Maybe they don't have easy access to financing or easy access to assistance or advisory services or even just support networks that can really help them grow their businesses.
Recognizing that we can't be all things, partnerships are so important. We looked at a way that we could support these entrepreneurs from a BDC perspective, but also from a networking perspective. We've supported Indigenous entrepreneurs for years. One partnership we just announced not too long ago is a $150 million partnership with the Indigenous Growth Fund (IGF). BDC is an investor in the fund. The IGF will provide access to capital that Indigenous small and medium-sized entrepreneurs have long needed, but lacked. We've done this in partnership and the fund will be accessed through aboriginal financial institutions throughout the country. So this is an example of how BDC plays a role in making this come to life, but we're not managing those funds because the aboriginal financial institutions have the expertise and the connections in that community.
The next group that we turned our attention to about eight years ago were women entrepreneurs. We did an accessibility review, but we also listened to other studies that were happening in Canada and abroad that told us women entrepreneurs have different challenges and have different priorities. With only 14% of business in Canada being majority women owned, we knew we had some work to do. We developed a Women in Technology Venture Fund because there just wasn't anything like that in Canada, at the time. We have one of the largest women in tech funds in Canada, and it's very successful. We've been able to work a lot closer with those entrepreneurs, identify the needs and the gaps in the marketplace, and then either develop that offering ourselves or go out to partners that are close to these entrepreneurs who need that assistance.
Through the work that we've done in those two groups, we really found out that a specific nurturing and support and allyship plan was very beneficial. Just this year we combined all of those entrepreneur groups under a Client Diversity team. It's an amazing team of leaders that have been in the banking industry for a long time that have a lot of history mentoring entrepreneurs, so they know exactly what entrepreneurs need, and they're also really connected to these diverse groups. The purpose of this work is to make sure that we are there as a catalyst to link these entrepreneurs up with different partners all over Canada and the world to ensure that they feel like they're part of something so that they can build their business knowing they've got access to both financing and advisory services. 
Ryan: It's also important to have the right people working with these groups. So our colleague responsible for our Indigenous outreach is Indigenous herself, and she's got those relationships. Similarly, as the IGF shows, it's important to provide capital to organizations that have connections in specific communities, and which can provide entrepreneurs with the financing they need. And it'll vary from group to group because the communities, institutions, and organizations present in each group are different. And it's Canada, so there is no one organization that can work across the whole country. There's always a gaggle of them. You get to know them, and you work with them, and it requires flexibility to accept that there will be no one organization that can do everything. It also takes patience, a lot of patience, because it takes time to build relationships.
Marquis: How have you supported your entrepreneurs throughout the coronavirus pandemic?
Ryan: It was all hands on deck to handle the historic volume of loan applications. Doing our work during Covid wasn't that difficult for us at BDC because what we're selling doesn't have to be delivered in a box. We just work from our living rooms, so to me that's not a significant thing. But huge numbers of entrepreneurs needed money to get through the difficult period, so the first challenge for us was managing historic volumes of loan applications. And of course, it varied a great deal by sector. One of the standard things we did is we offered a principal payment holiday. We also took a more tailored approach for other specific sectors. As a crown corporation, our role was key in providing relief programs in collaboration with financial institutions and adjust throughout the pandemic. While some industries struggled like the hospitality sector, other experienced fast growth like technology. We had to adapt to both and offer the right level of financing and advice.
Heim: We also put a huge focus on working capital because that's what most folks needed. We had partnerships through the government of Canada, so we backed a lot of the loans that were given through the charter banks or credit unions in the country as well. So we were all hands on deck supporting our own clients with postponements of principal payments or whatever they might need and then also supporting other banks in the country to help guarantee loans that needed to get out to entrepreneurs at the time.
Marquis: On your website, you list services for companies in the oil and gas industry. How do you balance serving those customers with your commitments to positive environmental practices?
Ryan: To answer that question, we really have to start with first principles, which is we're dedicated to the real economy of Canada in all its variety. And as a development bank, we see our role as to not abandon our clients, but to see them to and through the energy transition. We're one of - maybe the most - important cleantech investors in Canada. In the oil and gas sector, our clients are small- and medium-sized enterprises in the supply chains of the larger firms. We have defined our role as a company that will accompany them through the clean energy transition which, for most SMEs, even in that sector, is barely beginning.
One of the first things we do is we target those companies that we perceive as being more likely to be facing transition risk pressures. We have learned that what they want and need first is information and a tool, including where to start, so we use the B Impact Assessment. This past summer, we invited 20,000+ SME entrepreneurs to learn why and how acting on climate change will improve their company's performance. We see it as an exercise in prompting and helping.
Also, companies in the oil and gas industry account for a simple digit percentage of our portfolio, so it is a very small group that we work with.
Marquis: Could you share your insights on the state of purpose-driven financing in Canada?
Ryan: Well, in many mainstream organizations, I'll be honest: what I see is a lot of cosmetic defensive ESG stuff. But we're fortunate in Canada because there are some terrific co-ops and other financial organizations like Kindred Credit Union in Ontario or Assiniboine Credit Union in Manitoba. Those are organizations that are dedicated to people and rooted in a place, and they regularly blow me away with their creativity and their efforts.
So I guess I'd say there's still a lot of dust in the air created by the capital markets moving toward ESG, but, in my view, it hasn't really shaken out or transformed itself into tangible results yet. What gives me hope and faith in the future is what I see organizations like Kindred and Assiniboine doing.
Heim: One thing we always must remember is that, for the most part, banks are in the business of loaning out money. The number one thing they're going to look for is can you repay that debt. And whether you're a purpose-driven entrepreneur or not doesn't have a lot of bearing on whether you can repay that debt. 
I think what we're going to find is that if you look at who you're going to actually do business with in the future, the definition of risk is going to be broader. So, risks include environmental harm or the lack of climate action or treating your employees really badly. 
But we're not there yet. We're not seeing that in the main financial channels just yet. We're seeing it with banks that are completely dedicated to sustainable investments and sustainable lending. They're asking the broader question around risk. But you're not seeing it in banks that service all entrepreneurs right now.