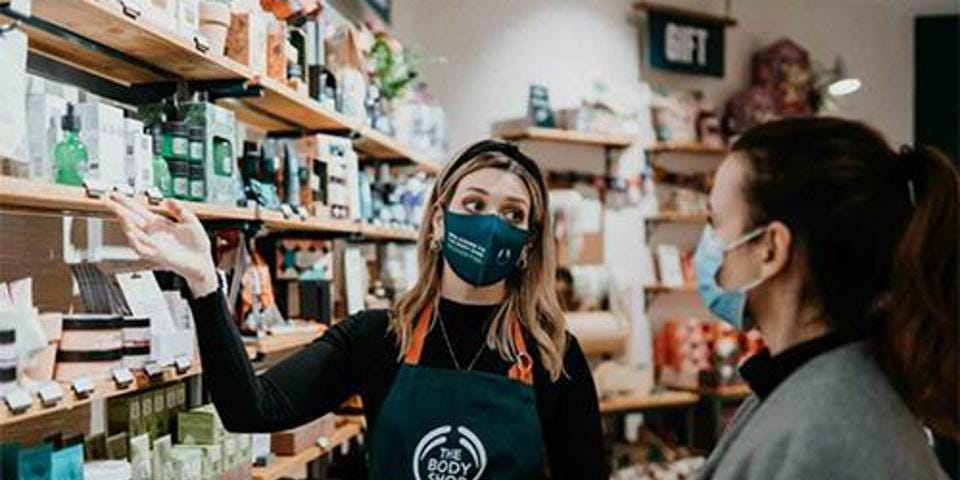 The U.S. job market is in tumult, as many companies scramble to find employees, the unemployment rate continues to drop, and with Covid-related subsidies, employees hold some leverage in seeking better wages and working conditions. Some market watchers see it as a long-overdue correction for lower-wage jobs at wealthy corporations, while others point to the record number of women leaving the workforce as a consequence of lack of child care, disrupted school schedules, and other consequences of a pandemic.
While that tumult appears to be the result of multiple factors and behaviors, the COVID-19 job market shows no signs of stabilizing soon — which means many companies may need to take a hard look at their wages, benefits, and other employee services to distinguish themselves from other employers.
One employment practice that may help bridge that gap for job seekers and companies is Open Hiring, a hiring model initiated by Greyston founder Bernie Glassman in 1982. By hiring anyone who applies for a job, no questions asked, companies with an Open Hiring policy connect with people who have faced barriers to employment but are seeking a steady job. Businesses have found benefit because the workers typically are more loyal and motivated to keep their jobs, while employees gain new skills and community connections that help them on and off the job. 
Greyston Foundation, through its Greyston Employment Opportunity Center (GEOC) and with and through its bakery, Greyston Bakery, has shared the Open Hiring model with many other businesses, both large and small. Among the companies that have found success with Open Hiring is The Body Shop North America, which piloted the program at its distribution center and since has rolled it out for new hires at its retail stores as part of a broader initiative focused on inclusion and equity. 
To learn more about how Open Hiring has benefited The Body Shop and why the company decided to expand the program, I reached out to Nicolas Debray, President of The Body Shop Americas, who shared the responses that follow for my research into purpose-driven business.
Christopher Marquis: How has the Open Hiring process evolved and expanded at The Body Shop North America? What is the latest step and why did the company decide to expand now?
Nicolas Debray: We first introduced Open Hiring back in 2019 in our distribution center and were impressed with the overwhelmingly positive response. Because of the program's success, we expanded Open Hiring across retail stores in the United States and Canada for entry-level seasonal hires in 2020. Now, in 2021 and through 2022, we're continuing to expand efforts to make Open Hiring a permanent recruitment model for all our Customer Consultant and entry-level positions in retail stores and distribution centers. 
We're also taking our Open Hiring practices a step further by specifically recruiting and accommodating job candidates who face employment barriers, which involves three core components:
Partnerships with local nonprofits to recruit candidates who have had difficulty gaining employment in the past.
An employee needs intake form that, with our partners, will help us provide wrap-around support services to new open hires. The form allows human resources personnel to get to know the employee during the onboarding process and helps identify any needs the employee may need to be successful — such as housing, transportation, and financial literacy — and then connect them to The Body Shop's employee assistance program for support.
New trainings for employees at all levels that we hope will facilitate even more inclusivity in our work environments and help employees level up their soft skills. 
Marquis: What benefits have you seen to your business and communities from Open Hiring? Why would you encourage other companies to adopt it also? Are other brands within the Natura & Co family using or considering Open Hiring?
Debray: When you give people access to something they have been struggling to find, like employment, they will work hard to keep it. In our case, we saw an overall improvement in both retention and productivity. In fact, during a time when many employers, especially retailers and warehouses, are scrambling to find employees, we have filled all our available positions. Many employees have said that just getting a second chance has given them a reason to be excited to go to work. 
I would encourage other companies to adopt Open Hiring not only because of the way it can transform your organization for the better, but because of the opportunity it offers candidates to change their lives through employment. In choosing to focus on people's potential rather than their history, we've developed a culture of openness and trust, and helped many people who have struggled with employment in the past to feel safer at work.
I'm proud to report a recent update on the program's expansion globally too: The Body Shop is expanding the practice to our U.K. and Australia stores and distribution centers as of this month (October 2021).
Marquis: How do you identify nonprofit organizations to partner with for targeted recruitment of marginalized communities?
Debray: The Body Shop chose to work with nonprofit partners who could immediately jump in and provide wraparound support services to our new hires, so we partnered with organizations that had a deep understanding and demonstrated history of assisting individuals with a variety of backgrounds.  Each organization helps those who are unemployed for different reasons — from experiencing homelessness and poverty to recent incarceration. Services may include job readiness classes, transportation assistance, one-on-one counselling, food access and shelter, legal support and financial well-being education, and wardrobe and hygiene products.
We work with 7 partners across the U.S. and Canada to support 44 store locations in addition to our distribution center. The U.S. partners include Chrysalis, which focuses on aiding low-income people; Wake LRC, which assists people transitioning back to society after incarceration; and City Relief and Project Renewal, which both support the homeless population.
Marquis: How did you develop the Joyful Collective form that helps identify any needs the employee may have, including housing, transportation, and financial literacy? Does the employee assistance program connect them with local resources as appropriate?
Debray: Through discussions with our teams, we received feedback from the pilot programs that additional support was needed to set new hires up for success. We developed the form in response to get to know each employee during the onboarding process. The form allows the employee assistance program to understand how they can best support and if needed, yes, provide local resources.
Marquis: Will all employees go through the new comprehensive training program designed to build soft skills and leadership capabilities? How is that designed to support the expanded Open Hiring program?
Debray: Employees at all levels — managers, customer consultants, and all open hires — will go through some level of the training, which allows us to continue our culture of trust and honesty. Some lessons will focus on the importance of inclusive hiring and managing practices, while others cover leading without bias and building customer service skills through authentic communication. We want to elevate our employees' soft skills and train everyone to be a leader. 
Marquis: Does The Body Shop offer other employee support programs or community outreach that you'd like to highlight? Any that would be of specific interest to the B Corp community?
Debray: We recently instituted a pay rate increase to ensure that workers are better able to meet their financial needs. Moving forward, all Customer Consultants and Distribution Center employees in the U.S. and Canada will start at a $15 hourly rate.