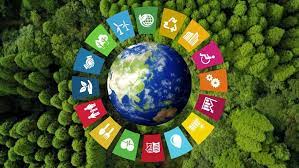 The idea of "stakeholder capitalism" has come to the fore in recent years. For instance, in late 2019, the Business Roundtable (BRT) of elite American CEOs adopted a new Statement on the Purpose of a Corporation, declaring that companies should not just deliver value to shareholders but also to stakeholders, such as employees, communities and the environment. And the 2020 theme of the World Economic Forum in Davos was "Stakeholders for a Cohesive and Sustainable World."
But making the transition from shareholder capitalism to a model that values all stakeholders is a significant management challenge. As a result it is not that surprising that recent research suggests that BRT signatories are actually less effective in addressing the key issues of the COVID pandemic than non-BRT companies. These non-BRT companies, contrary to popular sentiment, are also simultaneously returning more money to shareholders.
As I have written about before, the stakeholder accountability and governance tools and processes created by global nonprofit B Lab to assess companies for B Corp certification can help all companies — not just B Corps — make this transition to a more socially responsible management system that in in line with the UN's 17 Sustainable Development Goals (SDGs). In addition to the 4,000-plus B Corps in 77 countries across 153 industries, there are more than 150,000 companies that use the B Impact Assessment, an environmental, social and governance (ESG) management tool, and tens of thousands incorporated as Benefit Corporations, following a new legal framework now available throughout the U.S. and in that recognizes accountability to stakeholders, and is now present in more than 38 U.S. states and many countries and regions such as Italy, Colombia and British Columbia.   
For large multinational companies especially, the shift from shareholder governance to stakeholder governance is a huge and complex journey. Yet, their scale also leads to outsized social impacts if they are able to successfully make this shift. To help multinationals better implement stakeholder governance and become part of the B Corp community, in 2020 B Lab recently established the B Movement Builders initiative. As I wrote when the initiative was announced, "The B Movement Builder program provides a pathway for large companies to step-by-step introduce more social and environmental programs into their businesses."
The four founding B Movement Builders, all publicly traded companies, represent varied fields and home countries:
France-based plant-based food processing company Bonduelle;
Brazil-based steelmaker Gerdau;
Switzerland-based flavors and fragrance company Givaudan;
Brazil-based retailer Magalu.
Health-focused food- and beverage-maker Danone and beauty company Natura &Co are serving as mentors for the founding B Movement Builders. All B Movement Builders have at least $1 billion in revenue and commit to incorporating the B Corp movement principles into company-level and collective actions. And they will be joined by more companies in the coming year, when B Lab expects to welcome up to 10 to 12 additional companies as B Movement Builders. 
To better understand how such companies can authentically try to introduce high impact stakeholder governance principles in their companies, recently I had a discussion with representatives of each of the B Movement Builders to hear their thoughts on the challenges and benefits they've seen so far, and their plans and visions as they continue to advance stakeholder governance principles in their companies. This article is the first in a two-part series from those conversations.
Christopher Marquis: How has your company's commitment as a B Movement Builder shaped your stakeholder goals and measures of progress? Any changes or developments since becoming part of the initiative?
Anne-Sophie Gougeon, Group CSR Manager and B Corp Global Leader, Bonduelle: We are using B Movement Builders as part of framing our transformation toward a positive-impact company as a company-wide project called Inspire, which is guiding our strategy and embedding B Corp principles in that journey. We're on our way toward B Corp Certification and using that to frame parameters of our CSR approach. This is a unique opportunity for the company to really organize the way we work. It's a big challenge and a big opportunity at the same time.  
We thought it was key to involve stakeholders, especially our staff in this journey. We chose a sample of nearly 700 workers — at different levels of the company, in different geographies — to participate in reshaping the company mission, which is to "inspire the transition toward a plant-based diet to contribute to people's well-being and planet health." That served as an opportunity to better explain  the challenges that the world is facing in terms of the way we eat and the way we produce food. Currently, our food production and dietary choices are impacting our health and our environment through downward and interlinked spirals of increasing malnutrition, diet-related and foodborne diseases, biodiversity loss, climate change and destruction of ecosystems. Bonduelle is convinced that we can offer a model that is sustainable and that positively addresses those challenges. Plant-based food is one of the solutions and we want to encourage better eating habits and influence people in switching their diets toward more plant-based.
A few weeks after that the Executive Committee shared the Inspire corporate strategy and proposed concrete actions on how to embed this mission and make it a reality. Our staff is showing a great interest as 76% of our employees say that our positive impact journey is a major source of engagement for them. It also has reaffirmed our vision to make a positive impact. Internally, B Corp is crystallizing a lot of the transformation, as people are seeing more and more the power of having this external recognition of all the efforts. We are all aware that B Corp is quite transformational. There is a lot of transformation happening in parallel in the way we work.  
Paulo Boneff, Global Head of Social Responsibility, Gerdau: In the journey of becoming a B Corp, our target is 2025. These last two years, more or less, were focused on identifying the gaps and improvements that we can do in our process, in our business divisions. We're also working very hard with the B Lab team to identify the parts of governance, the structure as a company, as a multinational. We have a big challenge considering that we have many operations in many countries, as well as a few companies inside the same country. One of the important support has been exchanging knowledge and experience with Danone and Natura & Co. They are sharing best practices. 
With the other founding companies, who are partners with us, we had the opportunity to create strong partnerships and bring this awareness about what it means to become a B Corp and the commitments. In Brazil, we've been talking with other companies, like Natura and Magalu, on how to engage shareholders with the Brazilian stock market. And even supporting the small and medium B Corps on how to raise awareness about the importance of purpose-driven business. 
Last year we supported the  Florida For Good movement, formed by American B Corps. We also joined other companies talking about the importance of climate change, recycling, and other environmental elements. We also are planning to have a event to talk about diversity and inclusion. 
Anna Segura, Head of B Corp Certification, Givaudan: Becoming a B Corp  is a way for us to reinforce the commitments we've set in the company around our purpose. It will serve the external proof that we're really living up to our purpose. 
Givaudan's purpose was launched in 2019, after involving a large number of people in the company to determine it. We have concrete commitments and goals across four big areas: creations, nature, people, and communities. Each of those aligns really well with the bigger B Corp structure. This is how we actually got the mandate from our leaders to pursue B Corp Certification, as it was aligning really well with our intention to continue being a successful business, committed to growth, of course, with purpose. 
For our colleagues, we ran a series of internal webinars on B Movement Builders, and people volunteered to be ambassadors in the company. We have also launched a program called Imagine to engage all colleagues in our purpose commitments. 
We believe the B Movement Builders is a value-adding platform that helps us connect with other companies that are on the journey like us. It also provides access to experts on specific relevant topics from which we are learning n how to integrate those topics into our journey. There is a big interest, including among customers, for more companies to join the journey of being a force for good. So we think that this is an opportunity for great partnerships in the future. 
Ana Herzog, Reputation Manager, Magalu: The road has been long and bumpy, and for a while it was hard for us to see the end of the process. Things are getting a little bit more clear now. We went through the pre-screening process to gain B Corp Certification, maybe four or five months ago. We were able to see our challenges in a concrete way. We knew we wanted the certification, we knew it was a good way for us to raise our bar. Some things are going to be very, very hard for us to accomplish.
For example, we have a huge marketplace platform that's important for small entrepreneurs in Brazil, especially during the peaks of COVID-19. We enabled a lot of small entrepreneurs to get their business working when they had to close their physical stores. We are empowering small businesses, we are enabling them to change their social status in Brazil. B Lab said OK, you do have a nice marketplace, but you need to show that your marketplace is different, that you are really improving small and underprivileged vendors, that you are changing their lives. We do believe that we do that, so we have been coming up with strong facts to prove that our marketplaces are different. 
Gian Maria Bruno, Global B Corp Director, Danone: Along this five-year journey now for Danone, based on our experience, we hope that we can somehow provide some valuable support for the community. We hope that our support and mentorship are helping others to accelerate the movement. And we had several moments around the year where we shared our experience, both from the way we dialogue with our investors to some stakeholder engagement plans. 
We also had some interesting discussions about the tools that we provide to our entities and how we help them to be more autonomous and efficient in their own B Corp Certification process. But also how to keep this constant energy around B Corp alive, how we try to engage the brands on connecting with B Corp. 
We are quite inspired to see such a diverse range of other big companies that are willing to participate and to join the movement. We believe that the B Movement Builders is really open, and very accessible, and easy territory of discussion among other like-minded companies. And it allows us, on one hand to share experiences, but also we learn. What is nice about B Corp Certification is that there is not one way to do things. 
Keyvan Macedo, Sustainability Director, Natura & Co: We have used this space to listen to other companies. And we can understand what are their challenges, what are their success, and even understand this point we do not consider in our own strategy. 
Although we have this role as a mentor, there are some topics that probably we are sitting in the chair as the student. And say, "OK, those guys are a little bit ahead." We might connect with others that probably are challenged with the same gap and the same lack of understanding or the points that are not addressed yet. And then, of course, we can try to think about them for a common solution. 
Marquis: What are some of the common topics/challenges that the B Movement Builders have identified?
Bruno, Danone: We really identify common topics on which we can impact, where we can work together. The first is stakeholder governance. Regardless of the category or the division that you work in, it is relevant for big companies with different stakeholders and shareholders. Then we have others, from investor engagement to consumer awareness. For consumer awareness, when we talk about big companies with strong brands, with strong reach potential, with strong stakeholders, there is  massive opportunity. With just one company, its difficult, with many challenges. But the power of all these companies together could be huge. Of course, to do this it requires planning, collaboration, working through all the different considerations, i.e. markets, products, and messages. It takes real commitment.
Another potential topic is how the B Corp standards evolve. It is of utmost importance that the B Lab standards continue to represent international best practice and most material impact specific to each business. It is useful to engage with the BMBs to discuss and understand how the standards are applied currently, and the direction they could take in the future. The BMBs are committed to sustainability so have really valuable experiences to share in implementing transformations on the ground.  
Macedo, Natura & Co: As part of the beauty sector, what we have seen is that in parallel with B Movement Builders, we have seen this new movement that was created called the B Corp Beauty Coalition on Climate, which is dedicated to the beauty companies and the suppliers for the beauty companies. We selected four areas — packaging, formula, logistics, and communications — where we can try to align on the process and overcome together some of the challenges that we face.
We also have connected with Patagonia to learn more after a discussion about the living wage. With connections through B Movement Builders, they are much more keen to share their knowledge and experience. This is a crucial issue for us because of our business model and markets; the majority of revenue is coming from Latin American countries. 
Operating different companies in different regions is another challenge. Danone has this approach that they do not have these integrated and centralized certification processes. They are doing these by the markets and the business unit. We have done this with one of our brands, The Body Shop. But for Natura we try to integrate approaches. Normally, companies try to implement some pilot and make some trials in one of the business units; just try to understand and capture the lessons learned. But of course the idea is how we can try to scale up. 
Gougeon, Bonduelle: The transformation dynamic. Most of the B Corps had a very positive business model at first and then created the business case to make it sustainable. We are a traditional company trying to shift toward stakeholder capitalism. It involves three types of transformation. The first is having to place a positive impact at the heart of the business strategy. The second is to make sure that you infuse sustainability into the processes, a day to day of the business. Third is chief: a change of culture. Make sure that you are maturing in terms of thinking differently. 
We recognized long ago that we need a way to embed more positive impact for our continued business success, so it's not new. But I think now it's reinforcing purpose even more in our business strategy. B Corp is a tool to crystallize even more of them in more concrete ways. Despite being diverse businesses in the group, we are facing similar challenges — specifically, for example, diversity and inclusion. We all aim to improve, and then personally I think we've been learning. We did a deep dive on the topic, and it was really interesting to see how other companies are tackling this. Climate is another ambition that we all share. Being publicly traded companies, I think we share the same challenges in terms of the pressure from the traditional business framework.  
Herzog, Magalu: The good thing about being from sectors that are so different is that we didn't have competitors within this group. That made it very comfortable to share things. We realized the other companies were going through the same hurdles. 
Segura, Givaudan: We are part of several industry associations, and are committed to pulling the industry into being a force for good. We strongly believe in the importance of the need for collective action in order to make progress, which is very much aligned to being part of the B Movement Builders.