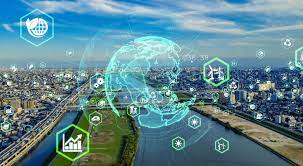 The businesses powering the transformation to a stakeholder economy that takes environmental, social and governance (ESG) factors seriously are typically smaller, which means they generally are more nimble than big corporations and can adjust their operations and products quicker. 
But some larger companies are heeding growing calls for social and environmental responsibility, and considering how they can be better stewards of the planet and the communities they serve. Making the shift toward positive impact, however, can be a challenge for corporations with thousands of employees and complex structures. Yet, their scale also leads to outsized social impacts if they are able to successfully make this shift.
To help large, multinational, publicly-traded corporations move toward B Corp Certification, B Lab established the B Movement Builders initiative in 2020. As I wrote when the initiative was announced, "The B Movement Builder program provides a pathway for large companies to step-by-step introduce more social and environmental programs into their businesses.
Health-focused food and beverage maker Danone and beauty company Natura & Co are serving as mentors for the founding B Movement Builders. All companies have at least $1 billion in revenue and commit to incorporating the B Corp movement principles into company-level and collective actions. And they will be joined by more companies in the coming year, when B Lab expects to welcome up to 10 to 12 additional companies as B Movement Builders. 
The 
first article in this series
 looked at the accountability practices these companies were jointly working on. This article focuses in more detail on how for these firms
 incorporati
ng greater social and environmental responsibility in their operations means bringing employees on board and encouraging other large companies to join the effort.
Anne-Sophie Gougeon, Group CSR Manager and B Corp Global Leader, Bonduelle:
 The more there are, the better for the movement itself and for us as well, because it's not an individual journey. This movement is also here to show the power of the collective. We are on our journey toward certification, but we haven't certified one entity yet. It's quite challenging to be in that movement while being still in that process of the other certifying. If I had to advise other companies  on when to join, I might advise them to be quite mature before jumping in, because it's quite demanding.  It is made for leading the change companies.
Paulo Boneff, Global Head of Social Responsibility, Gerdau: I think I talked with, more or less, 10 to 12 companies in the last year. And big Brazilian companies, multinationals with operations here. And one of my recommendations is to focus more on purpose-driven companies and companies looking for legacy in the long term. When you have these movements inside the organization, it makes more sense to engage in this B Movement Builder or to try to become a B Corp. 
Before I accepted this challenge to become a B Corp, we did a survey with 3,500 stakeholders in many countries, to check that it made sense for our business, for the impacts that we have in society, and the legacy that we want to deliver. Most of them, like more than 80%, support us in this movement. So I believe it's important to connect the business model with the stakeholders. 
Anna Segura, Head of B Corp Certification, Givaudan: We are, in the cohort, moving at different speeds, with different maturity levels. The learning opportunities are there; those that are less mature can learn from those that are more mature. So, for example, I've been interested to learn from the cohort, questions such as,l, how did you organize this in your company? How did you tackle those types of discussions with your leaders? It was also very helpful to discuss with the others how to organize the certification. Some companies are stronger in one specific area, such as in climate or in biodiversity or in diversity and inclusion, so there is definitely a learning opportunity on specific topics too.
My recommendation would be yes, definitely join; it brings value to learn, to exchange, to find ways where we can collaborate. Make sure you keep your own pace for the topics that are agreed on among the cohort , because I think it is important to adapt to the pace of your organization.. There is a process and a change curve we have to go through on some topics, so we need to allow time and space for that change to last.  
Gian Maria Bruno, Global B Corp Director, Danone: The three words that came to my mind: when, why, and how. First, change is urgent. So I think that we need to be fast. To drive the change we need also big players. The change required is not feasible if big players are not in. No one has the keys, meaning that there is not only one way. And participating here is one way to find plenty of keys that can be suitable to then drive the change that is needed. 
Keyvan Macedo, Sustainability Director, Natura &Co: B Movement Builders is a good experience to understand what are the requirements and the metrics for the B Corp Certification. It helps to gain an understanding from the ones that have taken this path how to avoid some of the errors and mistakes that we have made, and learn from the things that we did. It was a great thing to do. So then of course they can decide it's something that we can try.
Marquis: How are your companies engaging employees around the B Corp movement? 
Boneff, Gerdau: We have two initiatives running. One is an internal communications plan with HR to generate awareness and knowledge through discussions about what B Movement Builders represents, and what it represents for us as an organization to become a B Corp, the challenge, the behaviors, what we believe, what we should fight for. 
Another initiative is more related to training not just about the B Movement Builders, but also focus on sustainability, ESG, and purpose. Because we believe that every decision comes from the individual. Every individual in the company should have the conscience to do the right thing. The biggest part of the company is outside the headquarters. They are in the factories, in many countries where we have operations. The way that we need to transform the company is through every individual working for us. It's like almost a call to action — saying to all employees that they need to make decisions always considering doing what is right.
Macedo, Natura: Inside the company we have this concept that although we belong to the same group and all the companies are from the beauty sector, normally we try to use the concept of autonomy and interdependence. We are using B Movement Builders as a common platform. 
So whenever we are discussing, for instance, diversity and inclusion, we try to bring on board each one of the representatives from each one of the business units and say, "This may not make sense for Aesop. It's going to make a lot of sense for The Body Shop. It's going to make a lot of sense for Natura." As you mentioned, the experience that we face about inclusive hiring at The Body Shop is something that we would like to expand to the entire group. But it's not so easy to adopt the same concept that they adopt over there [at another subsidiary].