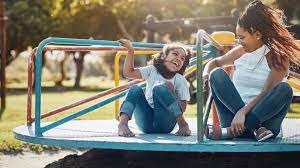 Foundations and other philanthropic givers are exploring new ways to use their funding for positive impact, and one organization is lifting purpose-driven business as a tool for economic opportunity and equity. Since its creation in 1989, the Alabama Power Foundation has pursued a mission to improve the quality of life for the state's residents. Created by Alabama Power, a subsidiary of Southern Company, the foundation oversees a more than $160 million trust and is charged with generating social and economic impact in Alabama communities. It recently expanded its giving to include impact investments. 
The opportunities for social and economic impact stretch throughout the state: While two-thirds of Alabama's counties are rural, only 20% of its people live in those areas. Like many rural states, it faces the challenge of "brain drain" as many of its younger people move to urban communities with more career and social opportunities. More than a fourth of the state's residents are Black, a statistic that drives the foundation's work to advance racial justice and unravel systemic inequality. 
Influenced by those factors and the knowledge that more entrepreneurs and younger workers are seeking careers with purpose, Alabama Power recently helped advocate for the approval of benefit corporation legislation in the state. Now, the foundation is using its grant funding to encourage more businesses to consider the benefit corporation framework, which includes a legal commitment to benefit multiple stakeholders — not just shareholders — and incorporate social and environmental good in business operations. Benefit corporations and Certified B Corporations also are more attractive to workers in younger generations who are seeking jobs that provide a larger purpose. 
Hallie Bradley: 
Alabama Power established the foundation 30 years ago with non-ratepayer dollars. Since the foundation's founding, we have tried to be an innovative leader in philanthropy in the state and in our work to solve systemic issues and help the communities that we serve. 
Thirty years ago, the shareholders did not get their dividends for two years and that went into the corpus. In 1992 the company sold some land called Little River Canyon to the federal government that is now a national preserve and put those proceeds, which is a little under $8 million, I believe, into the corpus. That has just grown over time so now we're the largest corporate foundation in the state with $160 million as of September. Each year we provide about $10 million in grants among 2,000 groups and five main focus areas: education; arts and culture; health and human services; the environment; and civic and community development.
I like to say we're small but mighty; we have 13 of us in operations, but we do a lot in the community with volunteers who volunteer about 100,000 hours a year. 
Marquis: How did the foundation become aware of benefit corporations and why has it decided to encourage more Alabama businesses to pursue this organizational structure?
Bradley: A few years ago we started asking ourselves how we could make a broader impact with our grant dollars and grow the economy but also support the communities that we serve. Through that exercise we came to the belief that philanthropy and the economy are not mutually exclusive — we can pursue both at the same. The company has always been a big proponent of economic development and growth in the state. So, through that exercise, our first innovative approach to broaden our impact was impact investment. We worked with Rockefeller Philanthropy Advisors to set up that shop about two years ago, and we have done 12 impact investments to date. All have been programmatic-related investments, except for one mission-related investment (MRI) and one loan guarantee. 
Then 2020 was a great convergence of a few forces at the same time. We had Southern Company announce their "Moving into equity work," which is across all business units. For us in charitable giving it's how we provide grants to nonprofits in the social justice space. To address systemic inequities and gaps in Alabama, we internally set up an economic empowerment division to focus on and help minority-owned businesses in the state.
Alabama Power also was involved in support of benefit corporation legislation as part of its support of economic development. Our government affairs team worked with the legislators, and we became the 38th state to pass benefit corporation legislation.
Recent research from the University of Alabama shows that minority-owned firms and women-owned firms are more likely to become benefit corporations. That fits into our desire to grow philanthropy and the economy, because benefit corporations pursue both financial and social goals. We thought we could grow this benefit corporation ecosystem in Alabama as well as growing female and minority businesses that are purpose-driven and want to make a great impact in the community. 
We have tried to position the foundation as a resource for education and awareness about benefit corporations. To date, we have talked to about 300 individuals — that's nonprofits, elected officials, chambers of commerce, bar associations — to get the word out, to educate and build awareness in Alabama that this is an avenue for businesses. 
Alabama Power is one of the largest employers in the state, so we've also talked about it internally. Our employees who are out talking with businesses and working and living in their communities are aware. When they're talking to nonprofits or other stakeholders, they can explain benefit corporations.
Marquis: What other organizations/leaders are involved in the association of benefit corporations in the state? How will the association connect companies with investment and technical assistance for workforce development?
Bradley: The association is a new group. In talking with our team and our stakeholders in the field, we realized there's not a central repository for all things benefit corporation in the state. So, we decided to create the Alabama Benefit Corporation Association. It's not a formal entity yet, but we hope to make it the hub of information for benefit corporations in the state. 
Marquis: How could Alabama create a unique benefit corporation ecosystem through your support?
Bradley: Alabama is a unique place to do business. When we looked at benefit corporations and the research, we noticed that benefit corporations help prevent brain drain and lost talent. Alabama has the largest collection of HBCUs (historically Black colleges and universities) in the country, and we are working to attract talent to those HBCUs and retain those students once they graduate. Since the foundation was created, we've been involved in supporting HBCUs through scholarship programs and other initiatives.
Research has shown that millennials are attracted to benefit corporations, so if we can attract and retain this talent in the state that would be great for Alabama. If we could grow the inclusive economy and get some funding for these benefit corporations that are purpose-driven and want to make a difference in the state, I think that would be a great and unique opportunity for Alabama as well. 
Our foundation has provided technical assistance to nonprofits before with grant writing or capacity building, so we decided to expand that to benefit corporations. To provide a holistic approach, we are working with a law firm. Businesses apply online, then we meet with them and refer them to get technical assistance from the law firm.
The University of Alabama has a B Corp Clinic for businesses that are interested in becoming Certified B Corporations. The students are working with businesses to actually go down that avenue. We're trying to take both approaches.
Marquis: How is the foundation connecting with others in the B Corp community?
Bradley: We're happy to share what we're doing — what has worked, what didn't work. We're still early in the process and have connected with groups in other nearby states — Florida, Georgia, Tennessee — who are doing the same work. We're just really open for collaboration and innovation and partnership.
We've had numerous conversations with people at B Lab, as well as the B Local organization in Georgia and Florida for Good. Once we can gather again in large groups and have some more education sessions across the state, we want to bring in some of these partners and have some bigger networking events to continue to educate and spread the word about benefit corporations.