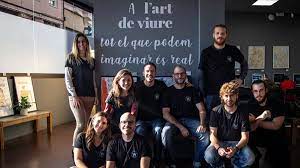 By the time you've finished reading this paragraph, 20 donations to social causes will have been made through Worldcoo, a free online tool that allows merchants, both on-line and in person to fund social and cooperation projects through their users. 
The Spanish company was founded in 2012 to facilitate micro donations to social and environmental causes in different moments of our daily life. Consumers are prompted to "round-up" when using their credit cards when paying for purchase in restaurants, fashion outlets or supermarket, among others. Donations that can be done in more than 4,600 shops and more than 34 million donations have been through their different fundraising channels, which has enabled more than €9 million to nearly 600 different projects around the world.  
As our social and economic context is changing very fast and, fundraising also needs to adapt to trends as well. Research has shown that new generations in particular show greater commitment to social and environmental causes and are predisposed to support and collaborate to those who need it the most in an easy, quickly and transparent way. 
 As part of my research of purpose-driven businesses I interviewed Sergi Figueres, Co-Founder and CEO of Worldcoo to learn more about how innovative companies are faciliting philanthropy in the new economy.  Excerpts from our on-line exchange are below.
Sergi Figueres:
 Worldcoo develops and implements different fundraising channels to help NGOs obtain the necessary funds to implement their projects around the world. We count on the partnership with different companies who use and offer these fundraising channels to all their customers in order to have the option to make a micro donation and support a social cause during the payment process. Our philosophy is to facilitate micro donations at different moments in our daily life in an easy, quick and transparent way. 
Marquis: Could you explain us a little bit more about the Worldcoo's founding story and its inspiration? 
Figueres: Sure! The Worldcoo's founding story has a lot to do with our currently mission. In 2010, Aureli Bou and I, who have been friends and colleagues since we were young, decided to create an NGO to carry out cooperation projects in engineering. For several months, we worked together with some other associations, NGOs and the government and, during this time, we realized that there were a lot of organizations focused on developing projects that could solve large-scale problems in the world but, in many cases, they never came to fruition due to a lack of funding. That's why in 2011 we decided to create a new fundraising channel for all of these projects; a different channel that doesn't depend on administration and that brings value to all involved.  
In 2012 the idea to create a technology that could join crowdfunding and ecommerce came out. Since 2012, we have been developing and launching new fundraising channels, adapted to the new needs and the social and economic context. Building on this concept, in 2017 the Charity Rounding Up was born. 
Marquis: What is Worldcoo's main fundraising channel? 
Figueres: Our main fundraising channel is, what we call, the Charity Rounding Up, a new mechanism that enables micro donations each time we pay with a card in a physical store. Before entering the PIN number, the POS screen asks a consumer if they want to make a micro donation and collaborate with a social/environmental cause, led by an NGO. The screen shows the amount suggested to donate. To collaborate, customers just have to press the green button; to refuse, press the red button. Everyone who makes a micro donation can request their donation certificate and track the fundraising process, since the beginning to its end. 
Worldcoo also develops other kind of fundraising channels, such as the "Charity Widget", which enables people to add €1 to their bill when buying in an ecommerce, or the different crowdfunding platforms we prepare for their different companies who collaborate with us.  
Marquis: What kind of NGOs does Worldcoo collaborate with? 
Figueres: Worldcoo has collaboration agreements with more than 500 NGOs around the world, both local and international organizations. Some examples are International Plan, UNHCR, Save the Children, Street Child, Down Spain, WWF, Save the Med and so on.
Our objective is to support many different causes such as health, poverty & food, environment, education, human rights or disaster relief, among others. 
For example, "Bonpreu i Esclat" is one of the supermarket chains that offer our Charity Rounding Up to their customers. Every month, they support a different social & environmental cause, leaded by different NGOs.
Coinciding with the World Mental Health Day, last month they collaborated with an association that provides support and treatment to young people with mental health problems. This November, they are collaborating with APRENEM-AUTISME, an organization that facilitates the social inclusion of children with autism.
Every month, they raise an average of €60,000 for each one of these projects (more than 300,000 donations).  
Marquis: What are the companies who have started to implement the Charity Rounding Up system? 
Figueres: Some of the companies that are currently using the Charity Rounding Up channel are Correos, Spain's national postal service, Eroski, Bonpreu, Condis & Caprabo, Spain's supermarket chains, Muy Mucho, a home deco chain, and AWWG (Pepe Jeans), a leading European fashion outlet, and many more. 
Ticketmaster or Promofarma by DocMorris are some of the companies who are offering the "Charity Widget" in their payment process. Banco Sabadell or Telefonica, among others, are some of the companies who are currently launching different fundraising campaigns through the crowdfunding platforms that we offer for each of them.