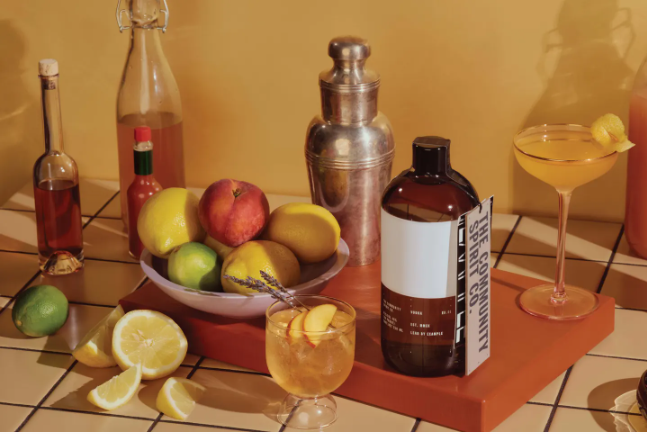 The current dominant model of capitalism emphasizes maximizing profits for shareholders, often at the expense of social and environmental considerations. However, a growing number of businesses are rethinking this approach and adopting more sustainable and socially responsible models.
"Community capitalism" is one such model, where businesses aim to put the well-being of the community at the forefront of business decisions. The Community Spirit Vodka brand is a prime example of a business that has adopted this approach, prioritizing creating a positive impact on the communities it serves.
I recently had a chance to talk about these issues with Moises Guindi, Co-Founder and CEO, The Community Spirit Vodka, he emphasized to me that thee brand exists to bring people together, to celebrate what makes community special, and to support and showcase community leaders – from social changemakers to one's neighborhood bartender. More than 24% of their revenue has been donated to their partners through bottle and cocktail sales and the company recently achieved B Corp certification. Please read below for an edited excerpt from our interview.
Moises Guindi:
 Since its founding, The Community Spirit Vodka has built a platform to celebrate and support organizations and individuals working to better their communities through education, fundraising and other forms of support. Our mission is simple. By purchasing a bottle of The Community Spirit Vodka, consumers are donating revenue to charities and organizations that uplift marginalized voices. We hope changemakers use our blank canvas label as a springboard to creatively elevate and amplify their message to the world.
Marquis: You talk about "community capitalism." What does that mean and how does The Community Spirit support and uplift our communities?
Guindi: "Community Capitalism" is harnessing business for the benefit of the people. We believe as time goes on, more and more companies will use this model to succeed and thrive. The Community Spirit operates with a "people over everything" mindset, meaning that every branded campaign, social post, or event is created with the specific intent to promote a community message or changemaker voice working to build a better tomorrow.
Guindi: We chose vodka as the vessel to carry out the brand's mission because people come together over drinks to connect, create memories, and discuss the things they care about – like the community. The Community Spirit wants to be a part of and encourage those conversations.
Marquis: Who has The Community Spirit Vodka partnered with to support its mission, and especially community focus? And how do those partnerships advance your social mission?
Guindi: The Community Spirit has partnered with West of Lincoln, Guilt by Association, and Somos Familia Valle. Each organization creates safe spaces that empower and encourage changemakers and celebrate their unique community. We've been fortunate to partner with these incredible organizations and lend our resources, whether it's providing product to nonprofit events, using our social media channels to elevate voices, or hosting celebrations of community members making a difference.
Marquis: What was the criteria that The Community Spirit Vodka needed to meet in order to become B Corp Certified? Did you learn or change anything through the process?
Guindi: B Lab recognized The Community Spirit Vodka as a brand "designed to give" because we exceed requirements in three pivotal areas. First, we've established a formal standing commitment to donate at least 5% of company profits, revenue, equity, and time to causes. The Community Spirit has surpassed this requirement by donating over 24% of our revenue to partners through bottle sales. We must uphold core values of providing benefits (financial, health, and family) that deliver the best and most inclusive support for our team. And, finally, The Community Spirit received certification status because the brand's mission and engagement around social impact, ethics, and transparency were legally formalized for protection.
From this year-long B Corp Certification process, our team has evaluated and innovated the business to push ourselves in the communities we serve, and in the employment practices we use.